Join an Elite Class of Accredited Contractors With ABC's Accredited Quality Contractor Credential
Applications are now being accepted for ABC's Accredited Quality Contractor Program.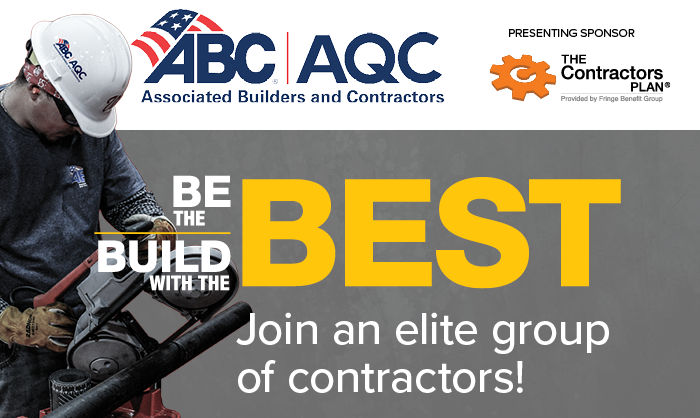 The AQC program is a holistic cultural assessment of a company based on the five core areas of responsibility:
Quality
Safety
Education
Talent management and diversity
Community relations
The program sets companies apart from other contractor firms and earns them visibility within the industry through national publications such as Construction Executive magazine. Plus, AQC members can use the program marketing tools to promote their credential, such as customized letters of recommendation, news release templates, use of the logo on hardhats, jobsite signage and bid documents, etc.
The recognition doesn't stop there. ABC annually publishes its Top Performers lists, which recognize ABC member contractors' achievements in safety, quality, diversity and project excellence ranked by work hours, with special designations identified. Check out the Top Performers lists here, and watch out for your copy of the 2020 publication, which will arrive with the March issue of Construction Executive!
All AQC applications are due by Oct. 30. Apply today!