2016 The Year of Marijuana Medical Marijuana Today: Federal/State Laws
Date:

Thursday, June 9, 2016


Watch Now

Time:

1:30 p.m. (ET) / 12:30 p.m. (CT) / 11:30 a.m. (MT) / 10:30 a.m. (PT)


Length:

60 minutes

Fee:

Free

Speaker:

Faye Caldwell, Attorney at Law, Caldwell Everson PLLC


Category:

Training and Education
Presented by ABC's Strategic Partner - CNA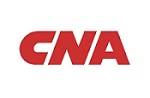 LEARNING OUTCOMES
At the end of this webinar, you will understand the science behind Medical Marijuana and the debate associated with it. Why do we care? Attend this webinar to understand:
Marijuana Federal Law is Still Prohibited.
Medical Marijuana Laws: Current Trends
Current Trends in State Laws
Workplace Drug Testing Laws and Policies
Employee Protection/accommodations
Workers' Compensation
Unemployment Benefits
Marijuana Driving Under the Influence
States Amending Medical Marijuana Laws to Include Employment Protections
Click
HERE
to view the webinar recording.