Building an Employee Engagement Strategy for 2020
Date:

Thursday, January 26, 2017


Watch Now

Time:

2:00 p.m. (ET) / 1:00 p.m. (CT) / 12:00 p.m. (MT) / 11:00 a.m. (PT)


Length:

60 minutes

Fee:

Free

Speaker:

Santiago Jaramillo, Founder and CEO, Emplify


Category:
PRESENTED AND SPONSORED BY EMPLIFY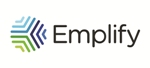 WEBINAR DESCRIPTION
2020 is only four short years away, and new technology trends are continually launching that have the power to drastically affect your business model, as well as how you communicate with and engage employees. In this session, get "20/20" vision into the tools that will make or break your success in the new decade. Santiago Jaramillo, CEO and co-founder of the Emplify mobile engagement platform, will walk through how to create a documented employee engagement strategy that tackles some of the biggest problems such as listening to employees, retaining them, connecting them to business, and aligning them around the mission, vision, and core values of the business.
Attendees will leave the session better prepared to adapt to and adopt new technology tools and trends before it's too late and employees are disengaged. Professionals who are curious about a mobile app for their company or who need help with an engagement strategy for their employees should attend.
THIS WEBINAR IS DESIGNED TO:
Get expert advice for heading into the next decade with a technology-first approach for increased engagement with a distributed workforce.
Learn how millennials play a part in the future of the workforce and how to engage a multi-generational workforce.
Create a documented engagement strategy to overcome your workforce's biggest challenges.
Get best-practices for mobile employee engagement and real-life examples of businesses who have put their strategies into action.
RESOURCES
PowerPoint Presentation
(PDF)
ABOUT THE SPEAKER

Santiago Jaramillo is a nationally recognized speaker on employee engagement, entrepreneurship, and innovation. As an Inc. Magazine 30 Under 30 list World's Entrepreneurs honoree, he has been recognized for his entrepreneurial contributions at theWhite House. Santiago is the CEO and founder of Emplify, which helps organizations measure and improve their employee engagement through a branded, employee mobile app. The Emplify mobile platform supports over 800 apps and more than 15 million mobile sessions and works with organizations like Duke Reality, Molly Maid, Which Wich, MedXcel, and the NFL Trust.
This success has led to Santiago being named Techpoint's "Young Professional of the Year" in 2013, Indianapolis Business Journal's "Forty Under 40 List", and, most recently, Indiana Latino Businessman of the year.