5 Ways BIM 360 Docs Reduces Construction Rework
Date:

Tuesday, June 27, 2017

Watch Now

Time:

2:00 p.m. (ET) / 1:00 p.m. (CT) / 12:00 p.m. (MT) / 11:00 a.m. (PT)


Length:

60 minutes

Fee:

Free

Speaker:

Tristam Wallace, Construction Marketing Manager BIM 360
Joan Allen, Senior Product Manager, BIM 360

Category:



Presented by ABC's Strategic Partner -
Autodesk

WEBINAR DESCRIPTION
What construction manager wouldn't want their team to be 68% more productive? That's what the industry research shows embracing cloud-based technology - and ditching the paper for apps like Autodesk BIM 360 Docs - can result in. This is great news for the construction industry, which has been struggling with decreasing margins and increasing complexity for years. Using clod-based technology and sound planning to guide the process, rework reduction represents one of the best ways for a construction company and/or a subcontractor to remain profitable. Join the ABC and Autodesk for a live webcast that will dive deeper into the five ways many GC's are putting substantial savings back in their own pockets.
THIS WEBINAR IS DESIGNED TO
- Connect the office to the job site
- Free up time and increase productivity
- Ensure everyone is working from the latest plan
- Seamlessly track daily reports and data collection
- Use data for your competitive advantage
RESOURCES
Powerpoint Presentation
ABOUT THE SPEAKERS
Tristam Wallace is product manager for the Autodesk DIM 360 construction offerings. In this role, Tristam is responsible for expanding the growth of BIM 360 products to contractors, construction managers and trade contractors worldwide. He joined Autodesk in 2015 and held a variety of marketing roles at B2B software companies during his 20+ year career.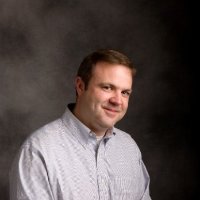 Joan Allen leads product management for BIM 360 Docs. Joan is a registered Civil Engineer with over 25 years of experience in construction management and technology for the AEC industry. since joining Autodesk, she has focused on delivering innovative, cloud-based solutions for connecting AEC project teams and improving project delivery workflows, including Autodesk BIM 360 Glue and Autodesk Buzzsaw.