Many lives were forever changed in April 2013 due to the tragic Boston Marathon bombing, including the Bauman family, whose son Jeff Bauman was severely injured on the day of the race. While Bauman focused on adjusting to life in a wheelchair, the community came together to make the transition a little
bit easier.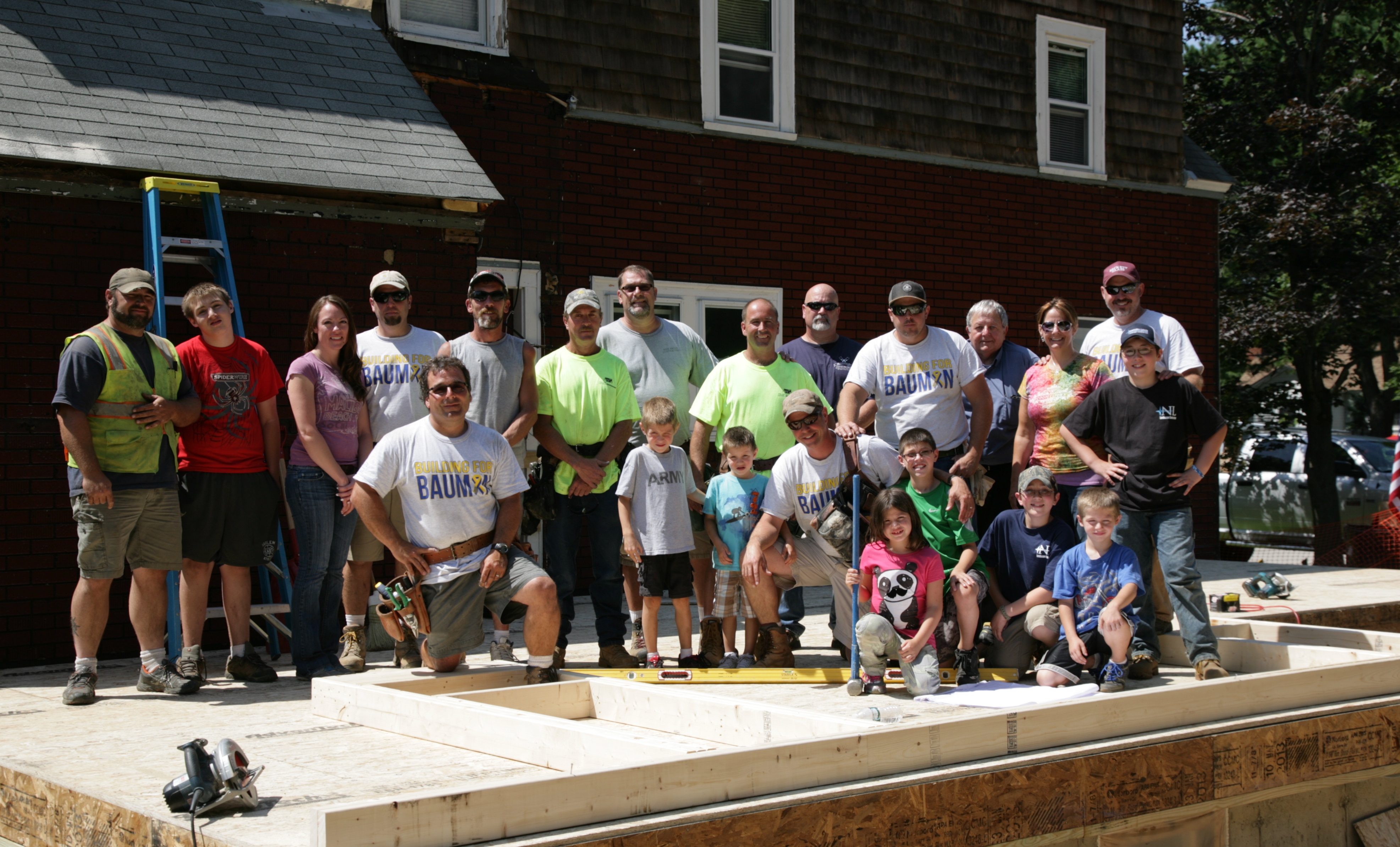 It all started with
Cobb Hill Construction
, Concord, N.H., which began brainstorming ways to help. After reaching out to friends, family and a local church, an idea that started as simply adding a wheelchair ramp to Bauman's childhood home turned into a completely free renovation.
Soon after the designs and plans were drawn, companies from New Hampshire and Massachusetts were signing up to be a part of this community-wide project. Construction on the home began last August with the help of
EnviroVantage
, which jumped in as soon as it heard about the project. The environmental and specialty services contractor removed asbestos siding and flooring, assisted in removing the attached storage area and screened-in porch, and brought in a few of its subcontractors to perform other initial work necessary for the renovation.
"I enjoy helping people in need, assisting in coordination, making a difference and bringing people I know together for a good cause," says EnviroVantage Project Manager/Estimator Troy Purington.
More than 75 other companies donated materials, time and labor to the project, which included the addition of a wheelchair-accessible bedroom, bathroom and kitchen. Donations ranged from siding and roofing materials to painting services, concrete and foundation forms, furnace installation, bathroom fixtures, drywall, plumbing and more. A full list of participating companies is available at
www.cobbhill.com
.
The renovations, which Cobb Hill documented on Facebook to keep the community up to date on the process, were revealed to Bauman and his family last October.