Last year, in the span of just 42 days,
E.E. Reed Construction
completed a brand new memorial recognizing and honoring veterans from the company's hometown of Sugar Land, Texas. Even more remarkable than the cramped schedule and logistical challenges accompanying the project is the fact E.E. Reed donated the time and resources to build the memorial.
In advance of its annual conference being held in Sugar Land, the Tilt-Up Concrete Association (TCA) contacted E.E. Reed about finding a way to leave a legacy once the event was over. That's how the idea of building a monument at the city's Sugar Land Memorial Park came to fruition.
The monument features five 50-foot panels representing the five branches of the military, specifically honoring those from Sugar Land and the surrounding area who fought during World War I, World War II, and the Korean, Vietnam and Iraq wars.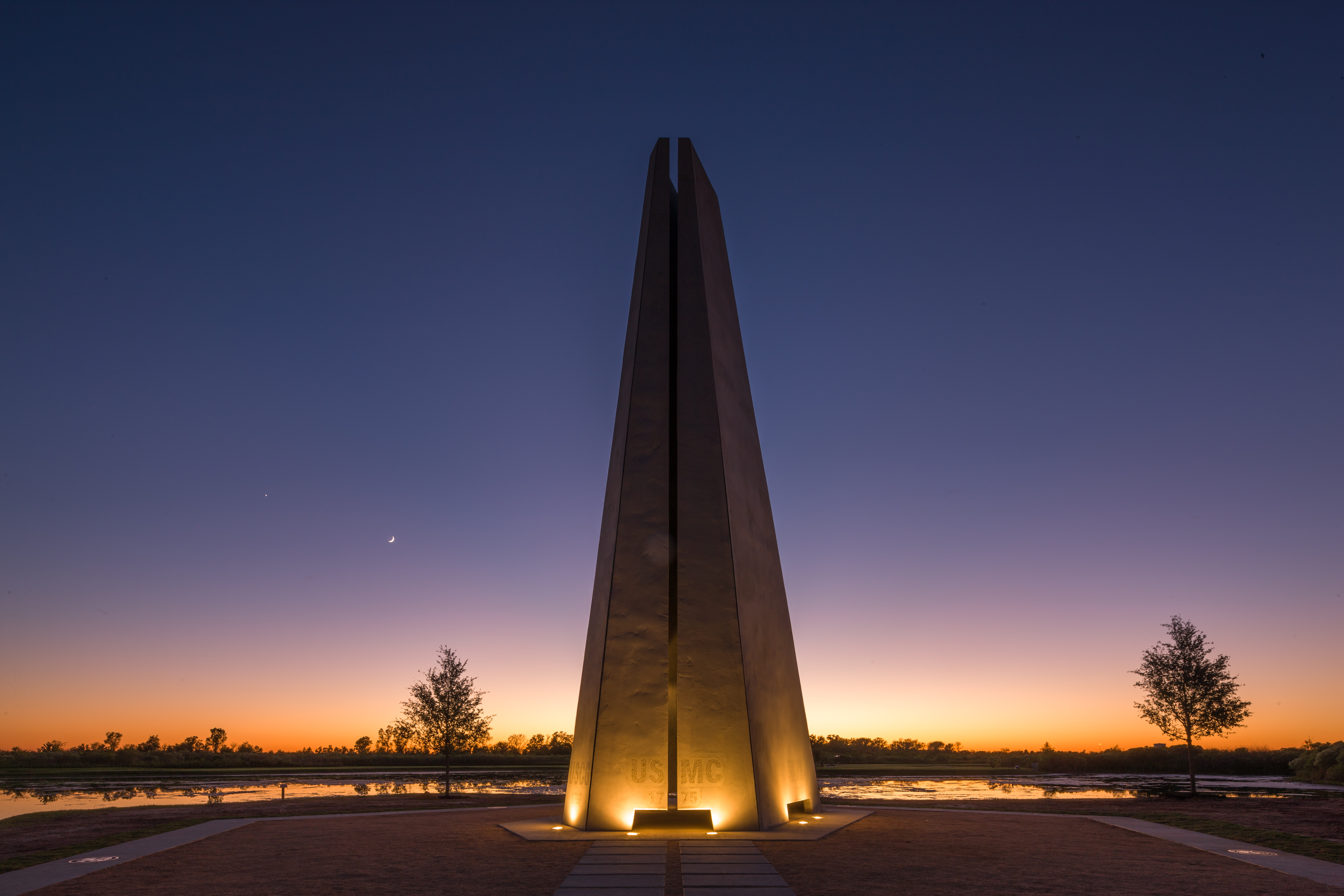 "This project represents the first major donation developed through the city's partnership with the
Sugar Land Legacy Foundation
," says Gene Reed, CEO of E.E. Reed Construction and president of the Sugar Land Legacy Foundation. "This memorial is an important first step in realizing the vision for 'memorializing' the park."
E.E. Reed was tasked with completing the monument with the rest of the project team in just a few weeks so it could be ready in time for the TCA conference. The entire project was donated, from design to construction. E.E. Reed specifically donated the time and talent of 15 employees who worked 70 hours per week to meet their scheduled completion date.
"E.E. Reed was honored to be part of building the Sugar Land Memorial Park Monument," says Business Development Director Patti Miller. "We are all extremely grateful to the men and women who have made the ultimate sacrifice for our freedom and are proud to show our humble respect with this project. Many of our employees, including the founder, are veterans."
The project was completed on time, with zero lost-time accidents and in challenging circumstances, such as working around an active running trail and with lakewater boundaries.
The monument was revealed at the beginning of the TCA conference and dedicated at a 2014 Memorial Day Ceremony attended by the Mayor of Sugar Land, E.E. Reed project team members and veterans from the community. It also included a military flyover and a 21-gun salute.